13.01.2021 г.
VisionLabs and Smart Engines unite in offering a state-of-the-art technologies combination for Emirates NBD when opening a bank account via its Mobile Banking App
Emirates NBD (ENBD) has officially launched a KYC solution on November 22, 2020 incorporating market leading technologies in face recognition and ID documents recognition. This marks a timely addition of the remote (digital) onboarding solution critical to the quality and uninterrupted service vital to new and existing bank's Customer in the current time of the global pandemic.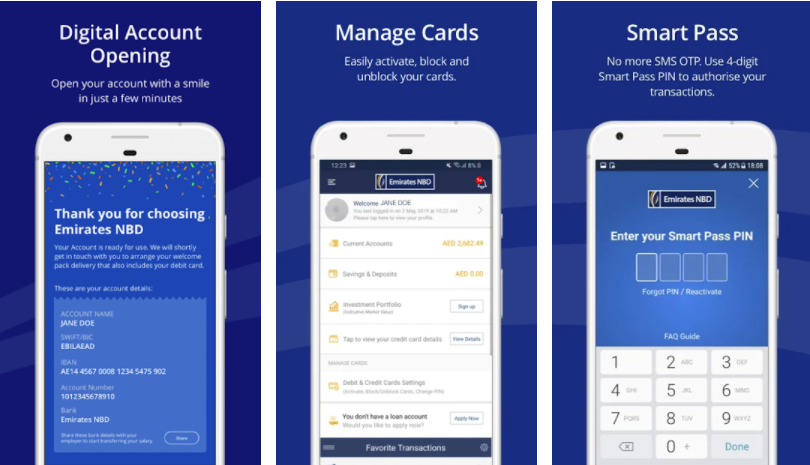 The approach used by Emirates NBD to design and roll out the solution indicates a great capacity of the bank to execute such a system in-house by tightly integrating the core engines required with its advanced internal Customer onboarding processes without compromising security or user experience.
Commenting on the introduction of Emirates NBD's TruID digital identity verification solution, Suvo Sarkar, Senior Executive Vice President and Head of Retail Banking and Wealth Management said: "As a front-runner in digital banking innovation, Emirates NBD continues to leverage technology to deliver superior customer experiences. Our mobile account opening service is being increasingly used by customers to open a new account instantly from their smartphones and this new verification solution ensures a more secure and robust process."
In order to complete the digital onboarding procedure an end user is required to install the Emirates NBD mobile banking app and follow the instructions on presenting the face and a valid Emirates ID & passport. Real-time face recognition and ID document scanning offers unmatched usability and the whole process takes less than 1 minute for a person who may be completely unfamiliar with the app.