08.07.2020 г.
BioCollections Worldwide speeds up patient data intake for COVID-19 testing with Smart Engines
BioCollections Worldwide, Inc. (BCW) has integrated the Smart IDReader to its patient data intake process since April of 2020 with very satisfying results. The software has been deployed on a web-based app for capturing the personal identification data of people looking to be tested in BCW for Coronavirus COVID-19. The app is used both on mobile devices as well as from desktop workstations at multiple points of data entry.

Smart IDReader technology developed by Smart Engines is based on the latest scientific achievements in artificial intelligence and machine vision. The system allows to quickly enter the ID personal details, which significantly speeds up the patients registration. The process does not require to enter the document data manually – simply presenting the ID to the camera of a mobile device or computer webcam would be enough. The application automatically recognizes the data from the document and autonomously fills in the COVID testing application form.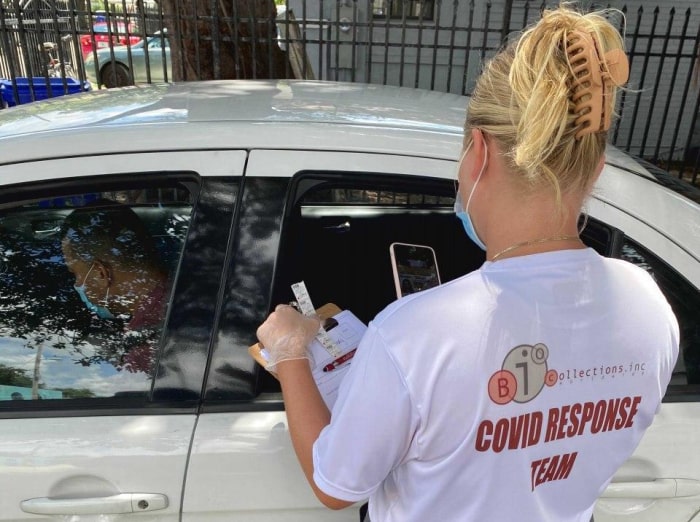 «The software's performance has been efficient and reliable to allow us to process thousands of test requisitions at a faster pace. The types of identification documents being read are passports, driver licenses, vehicle registration and other ID cards. BCW is looking forward to expanding the deployment of other features from the Smart IDReader in the future as part of continuous improvement efforts for process streamlining and data integrity». Sixto Pacheco, President and CEO of BCW.
BCW is a private entity with two core services: diagnostics research and testing laboratory. BCW has been performing collection protocols of human material in different parts of the world for the last 20 years with proven expertise in infectious diseases. BCW's testing laboratory services are credentialed and compliant with United States regulations, and its COVID-19 testing is being conducted with the approval of the United States' Federal Drug Administration (FDA). BCW operations are performed in the framework of its Quality Management System with a proprietary software platform.
Smart Engines is the world's leading supplier of integrated solutions for the recognition of identification documents based on years of fundamental R&D conducted by the company scientists in the field of image recognition and processing, machine learning, high-load systems, recognition in the video stream and algorithmic optimization. IT, communications and financial markets' leaders are using Smart Engines solutions, which are key contributors to development of the digital economy infrastructure, providing high recognition accuracy and ensuring security of personal data.