05.03.2020 г.
Tessi signs technical cooperation agreement with Smart Engines
French Business Process Services (BPS) company Tessi partners with developers of ID recognition systems Smart Engines to create new possibilities for numerous European enterprises in terms of digital business transformation. The cooperation allows bringing organizational change through the use of Smart Engines proprietary AI-based solutions, by their integration into business services ecosystem.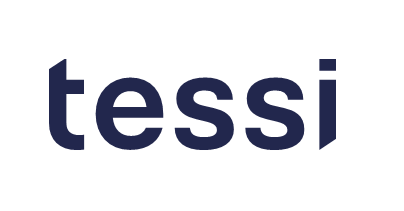 For more than 40 years, Tessi has helped organizations improve their business processes through outsourcing services and technologies. To date, Tessi employs more than 12,000 specialists who operate across 14 countries, predominantly in France, Spain and Switzerland – the company's key markets in Europe. The Group specializes in the delivery of workflow automation services, enabling organizations to digitize their multi-channel documents. By delivering UX/CX-oriented-platforms and services, Tessi acts as a digital back office partner, allowing its clients to concentrate solely on the development of their core business. Tessi works with various clients, including Societe Generale Factoring, HP, BBVA Group, Coca-Cola Company, Mondelēz International, Caixabank, Verisure, Caroll, and BforBank.
Their strategic partner Smart Engines is a developer of artificial intelligence-based identity recognition systems. For the past 10 years the team of 60 scientists, including two Doctors of Science and 17 PhDs, has been engaged in solving R&D problems related to document recognition. Main products of Smart Engines are computer vision solutions and document analysis systems. The company is also well known in the scientific community as a key player in the field of artificial intelligence.
"We are interested in cooperating with companies that develop truly innovative AI products and solutions, which are able to transform not only businesses, but entire industries. The inclusion of Smart Engines solutions into our product line is a great step towards enhancing the range of our services and broadening our area of expertise." Pierre Charara, Head of CETIA, Tessi
In the scope of this cooperation, both parties are guided by similar principles, namely: technological development, economic growth, and environmental responsibility. Tessi will be one of the first large European companies to apply developments of scientists in the field of green AI.
About Tessi
Tessi is an international provider of Business Process Services that helps businesses to digitise the customer experience. Tessi operates in over 11 countries worldwide, has around 9,500 employees and posted turnover of €452.0 millions in 2019 (exluding ADM Value). Tessi is listed on Euronext Paris – compartment B (TES).
Read more at www.tessi.eu
Contacts
Tessi
Tél. 04 76 70 59 10
communication@tessi.fr
Presse
Clémence Naizet
Tél. 06 29 94 54 86
clemence.naizet@vae-solis.com