21.06.2022 г.
SignD Unified Onboarding Platform uses Smart Engines AI solutions for credit card OCR
SignD, a leading KYC-provider that integrates 30 different onboarding, compliance, signature and payment functionalities, has deployed Smart Engines software for credit card scanning. The technology helps SignD customers conveniently and securely verify credit cards without manual data entry. Using AI-powered scanning allows SignD to read the data from credit cards: first name, second name, date and the last four digits of the credit card number in order to check if the card belongs to the user and if it's still valid.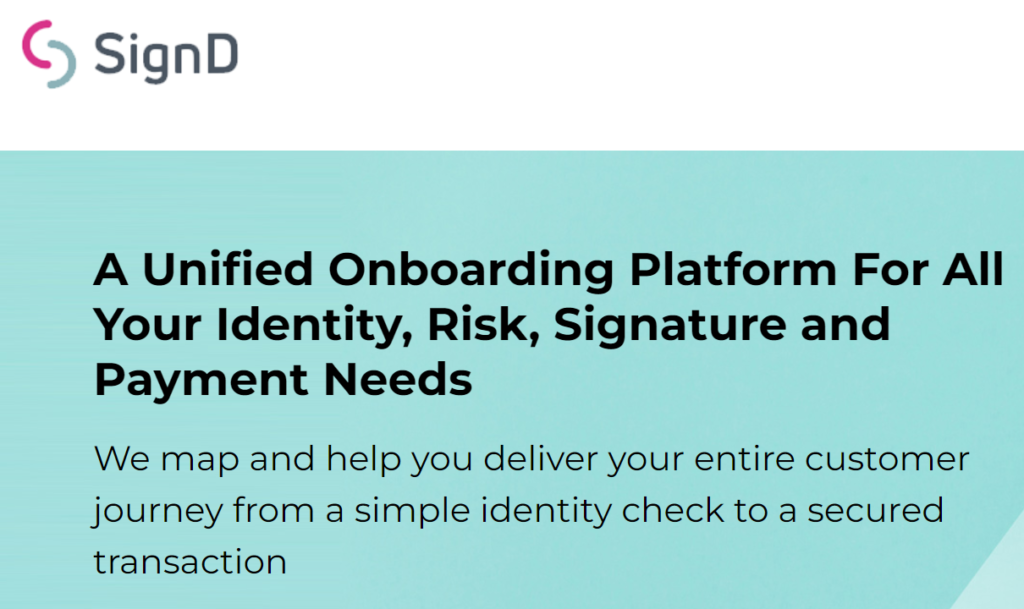 SignD provides a single platform for any business need: identity verification, KYC verification, risk analysis, Qualified Electronic Signatures, compliant onboarding, etc. The company's services find their application in the financial industry, healthcare, government, telecommunications, travel, gaming, and any digital business.
Thanks to the introduction of Smart Engines technology, the process of remote verification of a bank card has become fast and convenient for both SignD platform users and their clients. Now, all you need to do is upload a card photo. The system will automatically scan the owner's first and last name, expiration date, and the last four digits of the card number. The Smart Engines technologies that are used in the AI ​​solution provide a high level of security for processing personal and sensitive data since all calculations in the OCR process are performed within the SignD platform without transferring images over the Internet to third-party services.
The credit card scanner software by Smart Engines allows you to quickly and accurately extract data from credit cards issued by VISA, MasterCard, Maestro, American Express, JCB, UnionPay, Diners Club, Discover, RuPay, Elo, Verve, V Pay, Girocard, PagoBancomat, MyDebit payment systems, Troy, BC Card, Interac, Carte Bancaire, Dankort. On modern smartphones, credit card data scanning is performed at 35 ms per frame. The accuracy of card number OCR reaches 99.68%.
"We are proud to help our partners implement advanced technologies in order to improve the user experience, reducing the costs and risks of their companies around the world. The implementation of the solution developed by Smart Engines helps us provide a first-class service and make the customer journey through a universal end to end platform fantastic. Credit card OCR is almost instantaneous and safe in terms of processing personal and sensitive data," says Bernhard Reiterer, CEO at SignD.
"We are pleased that our credit card scanning solution is becoming more and more popular all over the world and allows more and more companies to easily and accurately scan credit card data. For us, cooperation with SignD is an important milestone because SignD is a top provider of expert solutions for onboarding and risk management," says Vladimir Arlazarov, CEO at Smart Engines, Ph.D.