14.04.2021 г.
The Republic of Seychelles restores tourism with Travizory's and Smart Engines' AI solution for electronic border management
To enter the Republic of Seychelles tourists are required to submit a Travel Authorisation. With the purpose of minimizing the risks due to the COVID-19 emergency, the country deployed passport scanning technologies into remote identification and onboarding services. AI-powered algorithms are integrated into a single system for the collection and analysis of traveller documentation and provide tourists from all over the world with a convenient and easy passport data entry in a mobile application and on a website.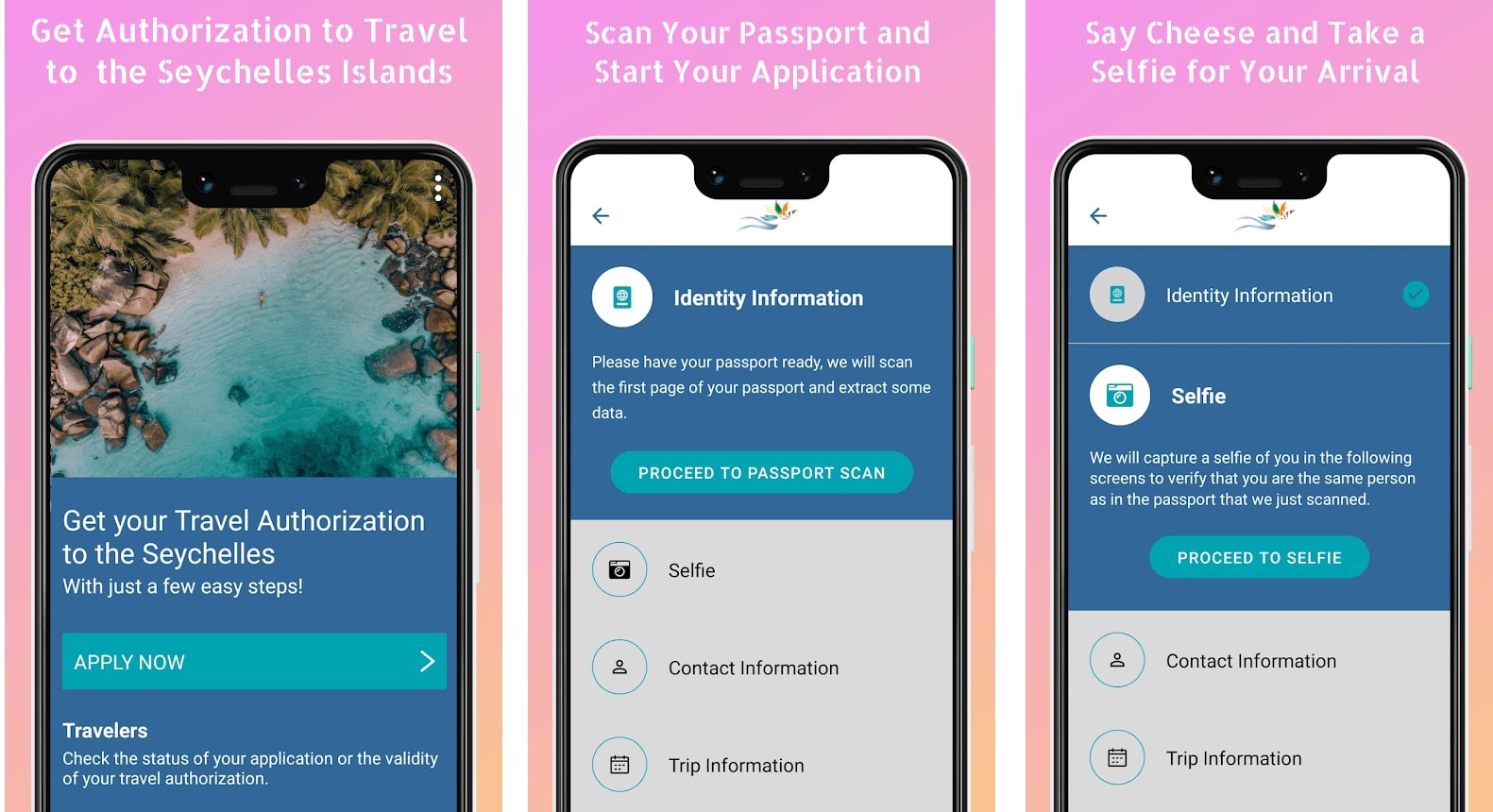 Seychelles is a visa-free country, but due to COVID-19 emergency, travellers must present a negative PCR test to obtain a travel authorisation before the flight. Tourists can apply from their smartphone by installing the Seychelles Travel Auth mobile app for Android or iOS or on a website. These are part of the Travizory Visitor Management Platform, which was supplied by a Swiss company Travizory Border Security SA.
Automatic recognition technologies enable travellers to feel more relaxed during the journey. They just need to show their ID document to a smartphone camera or upload its photo. The cutting-edge solution supports scanning of passport data from more than 200 countries and jurisdictions globally. AI-powered algorithms, which are based on the scientific results in the field of low-bit neural networks, achieved by Smart Engines experts, provide high accuracy and speed of data extraction. Recognition is performed on a smartphone or on a website, and no data is transmitted to third-party services, which ensures the security of personal data processing in compliance with international standards. After completion of all the mandatory procedures, travellers receive an official travel authorization that contains a secure barcode. At check-in, passengers present the barcode, and airlines can check the validity of the authorisation before boarding, so tourists will enjoy the journey calmly.
«The Travizory platform allows the Seychelles authorities to manage information about travellers, and also to provide airlines and passengers with a new positive experience in the tourism industry. Smart Engines passport scanning technologies optimize onboarding and form-filling processes, facilitate obligatory procedures and make the tourist's holiday sure and safe,» says Renaud Irminger, CEO at Travizory.