21.04.2021 г.
Caribbean Airlines improves mobile passenger onboarding with passport scanning by Smart Engines
Caribbean Airlines, the largest airline in the Caribbean, improves passenger onboarding service quality with an integrated AI-based solution Smart ID Engine in its mobile app. This advanced technology, elaborated by Smart Engines, accelerates and facilitates passing the stage of preparation for the trip by automatic passport scanning. The Caribbean Mobile App is developed by 2e Systems which provides web, mobile and communications solutions for the airline industry.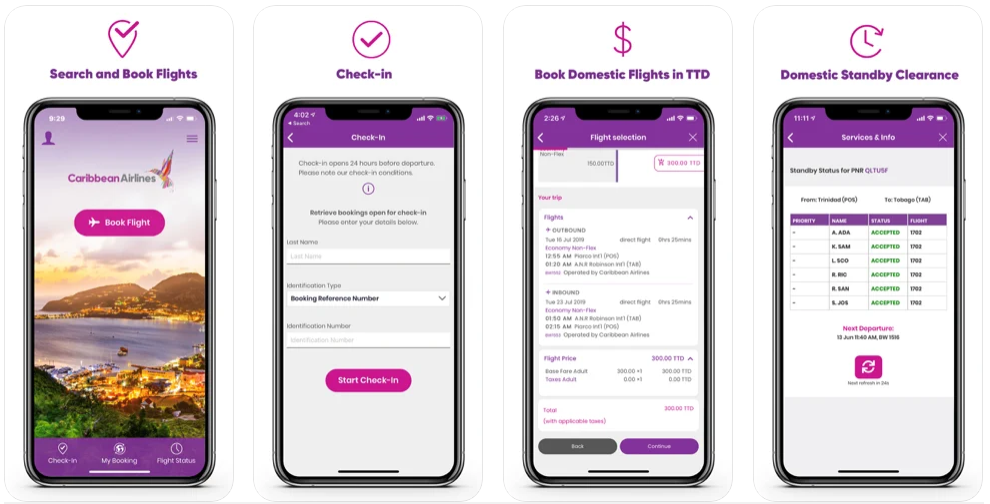 The carrier keeps up with the times and continues upgrading the onboarding passenger experience. Making the ticket purchase and check-in process almost completely touchless has been a priority for the company in the past year. Thus, using Caribbean Airlines mobile App provides customers with more convenient flight booking and ticket purchase, as well as a faster check-in by launching high-tech algorithms for automatic passport data entry.
Smart Engines is responsible for the supply of cutting-edge recognition and data extraction solution. Instant completion of the registration form is achieved by self-service scanning of the passport machine-readable zone (MRZ). A passenger just needs to point the device's camera at the passport, and within seconds Smart ID Engine automatically detects the document and extracts the necessary data for check-in. In the process, state-of-the-art technology ensures secure working with personal data by performing all calculations on the user's device.
"Onboarding process always involves entering ID data. Due to the usage of advanced technologies by Smart Engines, Caribbean Airlines passengers can now enjoy the automatic passport data entry in the mobile app. Even in low light conditions, as well as when shaking in transport or afoot, which is a competitive advantage for customers among carriers," comments Head Architect Andrew Hurst at 2e Systems.
"At Caribbean Airlines we value innovation and using technology to improve the customer experience. To this end, we are pleased to cooperate with 2e Systems and Smart Engines," states Jeremy Mohammed, Chief Information Officer at Caribbean Airlines.