25.02.2021 г.
Two high-end AI companies have launched a next-gen identity document scanner
Robot maker Promobot and computer vision solutions developer Smart Engines reached an agreement of rolling out a device that allows filling forms quickly and efficiently using high-end document recognition. The state-of-the-art product is named Promobot Scanner. The cooperation agreement between Promobot and Smart Engines is designed for three years.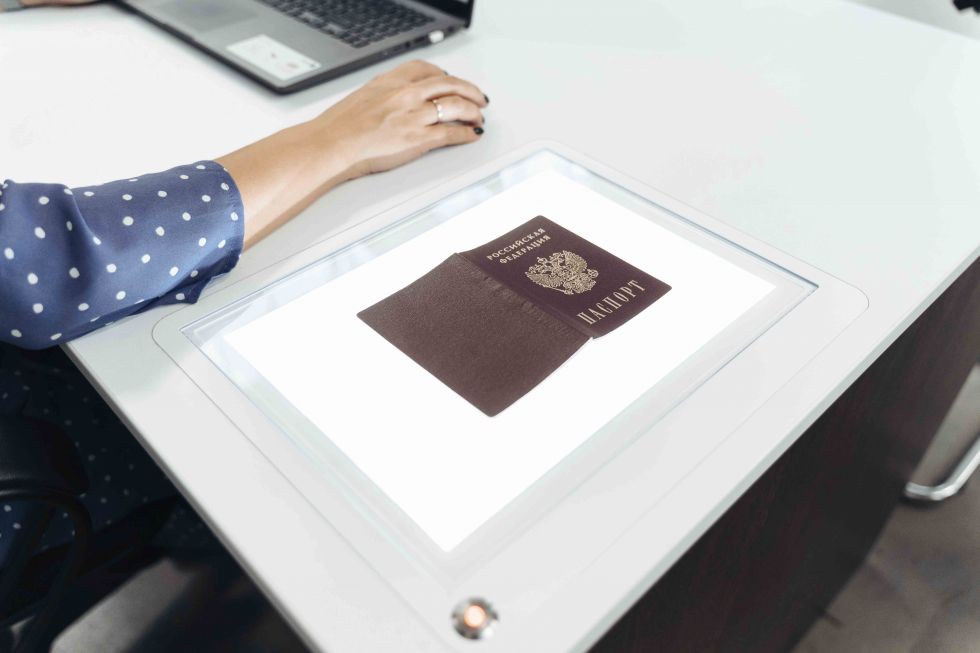 Promobot Scanner uses Smart ID Engine — an optical identity recognition technology for data scanning and extraction. This innovative deployment allows organizations to process documents with personal and sensitive data without transferring images to third-party sources. The device's design and hardware are developed by the Promobot team. Promobot Scanner scans documents, recognizes all the information and transmits it to various information systems for the automatical filling in the required fields. This reduces the clients waiting time in the queue and the time for document data entry by about 9 times.
«Cooperative development helps to look at products from a different angle. When computer vision algorithm developers and engineers, specialized in robots, work together, this is an interesting and useful experience. The product is born at the intersection of different competencies, experience and views on work. It is inestimable,» says Promobot Development Director Oleg Kivokurtsev.
When a document is attached to the scanning surface of the device, its images and video frames are transmitted to the recognition module for processing. AI algorithms provide data extraction from the document and perform real-time inter-frame integration of recognized details. The process stops automatically, without human intervention when the system is sure of the result. The time from document presentation to filling out the form in the information system, including the time for its transmission, is about 5 seconds. The net document recognition time on a single frame takes less than a second.
«The Promobot Scanner release is a story about cooperation between hardware and software developers. Such synergy will allow organizations to implement the best practices of automatic document processing and improve the level of customer service in the offices,» states Nikita Arlazarov, Director of Special Projects at Smart Engines.