09.06.2020 г.
Smart Engines recognition system helps to increase sales of SKS Bank's banking and insurance services by 14%
Smart Engines partners with SKS Bank (part of Credit Bank of Moscow) to supply the technological solution for the automatic recognition of client documents required for the provision of banking and insurance services in the banking app, and physical affiliate stores (such as convenience stores by the gas stations). The range of services that require prior identification varies from loan, insurance, or bank card application, as well as pension applications.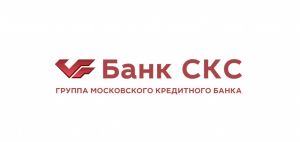 In case it is an online transaction or another banking operation from the abovementioned list, the client would just need to provide his/her identification documents to the bank, through the app, and the bank will verify the authenticity of the provided document. The identity document, which can be either a passport (to receive financial services), a driving license or vehicle registration certificate (in case of car insurance), has to be presented to the camera of the client's smartphone, and the embedded scanning SDK will automatically recognize and extract the necessary data fields. Whereas in the physical store, which in our case would be a convenience store by the gas station, the process would be the same, except that the client would need to present physical copies of their ID, and the servicing person will verify it with the scanning device.
In the latter case, the problem of the speed of customer service can be critical, due to time limitations, and AI-based automated ID capture solutions from Smart Engines help to solve it. Not only does the system speed up the onboarding process, but it also eliminates the chances of errors, associated with manual data entry.
The Intelligent Document Recognition technology developed by Smart Engines autonomously determines the document type, recognizes the necessary fields, and automatically enters the client data into the banking application. It also verifies the authenticity of the document based on the analysis of graphic security elements.
"ID recognition technologies from Smart Engines helped us increase the conversion rate of completed online applications for car insurance by 34%, as well as sales of financial offerings by 14%. In addition to these business performance indicators, the fact the IDs of our clients, containing sensitive data, do not get transmitted to external services, is of crucial importance for us. All the data is processed autonomously in our internal IT system, in compliance with state regulations". Kirill Miklyaev, Head of System Analysis, E-Commerce Department, SKS Bank
"Smart Engines ID recognition systems allow to quickly, accurately and safely recognize documents, which not only saves our customers time, but also gives them the opportunity to access some essential services remotely, which is particularly relevant today". CEO of Smart Engines, Ph.D. Vladimir Arlazarov