03.08.2020 г.
DOM.RF Bank introduces AI-based document recognition system to accelerate loan applications
DOM.RF Bank, Smart Engines, and NVI Solutions have joined forces to launch a document recognition solution based on artificial intelligence and computer vision. The system is aimed at optimising loan application reviews, making customer service even faster and more efficient.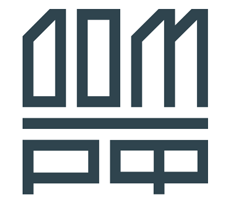 The Document Engine technology automatically recognizes documents, such as passports and personal income tax forms submitted by potential borrowers as part of the loan application. Automatic verification is supported in mobile and web applications, as well as in DOM.RF Bank's physical offices.
"The introduction of artificial intelligence-based document recognition technology is an important step towards the digitisation of loan services, automating the application process and reducing the amount of data subject to verification. With the introduction of Smart Engines' innovative system, receiving a loan from DOM.RF Bank has become even faster and more convenient," said Roman Evdokimov, Director of DOM.RF Bank's Retail Credit Risk Department.
"So far, we have had a lot of positive experience working with banking institutions. For us, the finance and insurance sector is a key area for development. Leading banks have come to appreciate our technology, its efficiency and security for both the organisation and the client," emphasises Smart Engines CEO, PhD Vladimir Arlazarov.
When you apply for a mortgage with DOM.RF, about 80% of the decision-making process is carried out almost instantly. Credit payments can also be submitted online and commission-free using a debit card, which also provides additional bonuses and 5% cashback for purchases of household products, at gas stations and while shopping online.